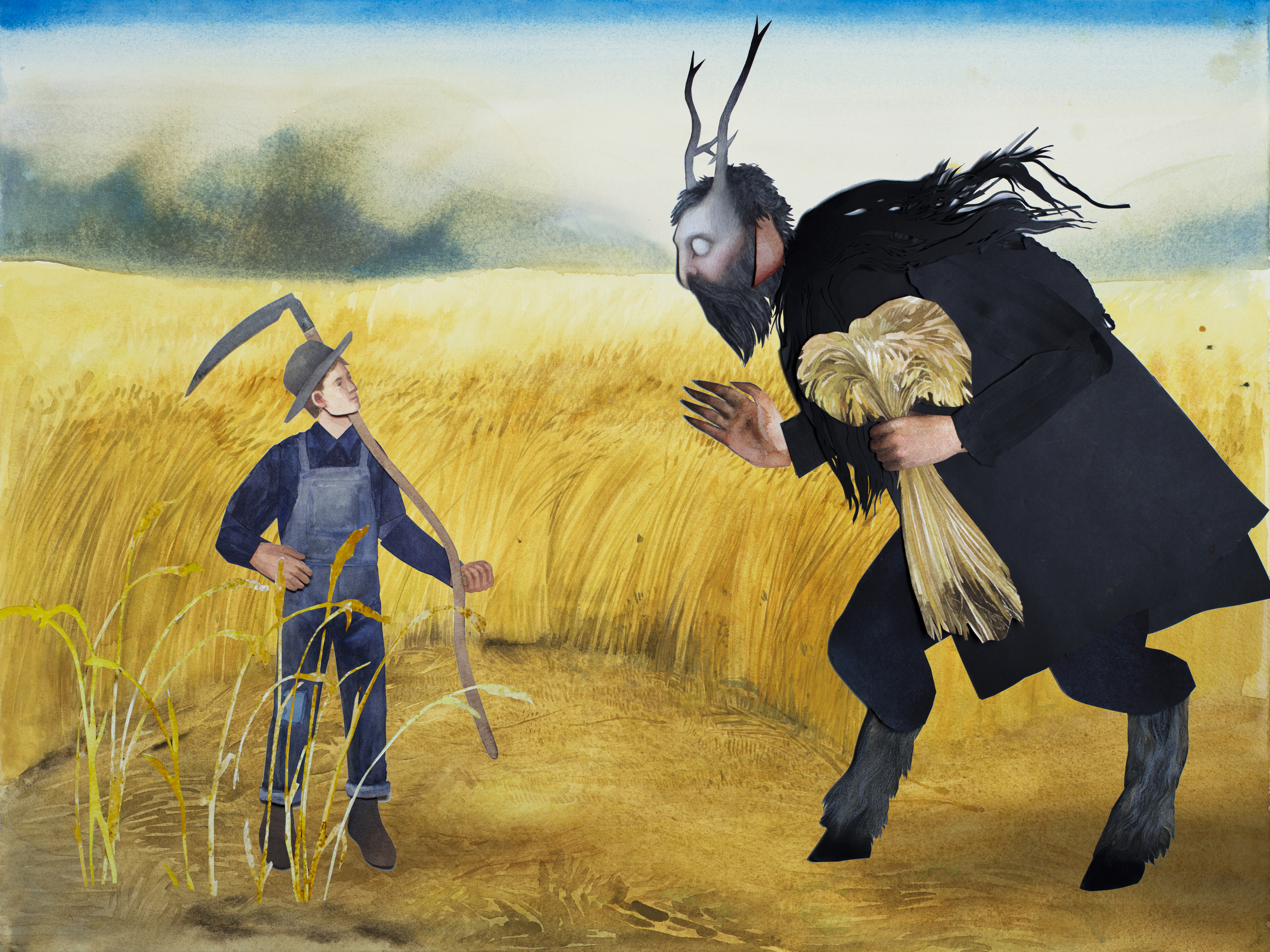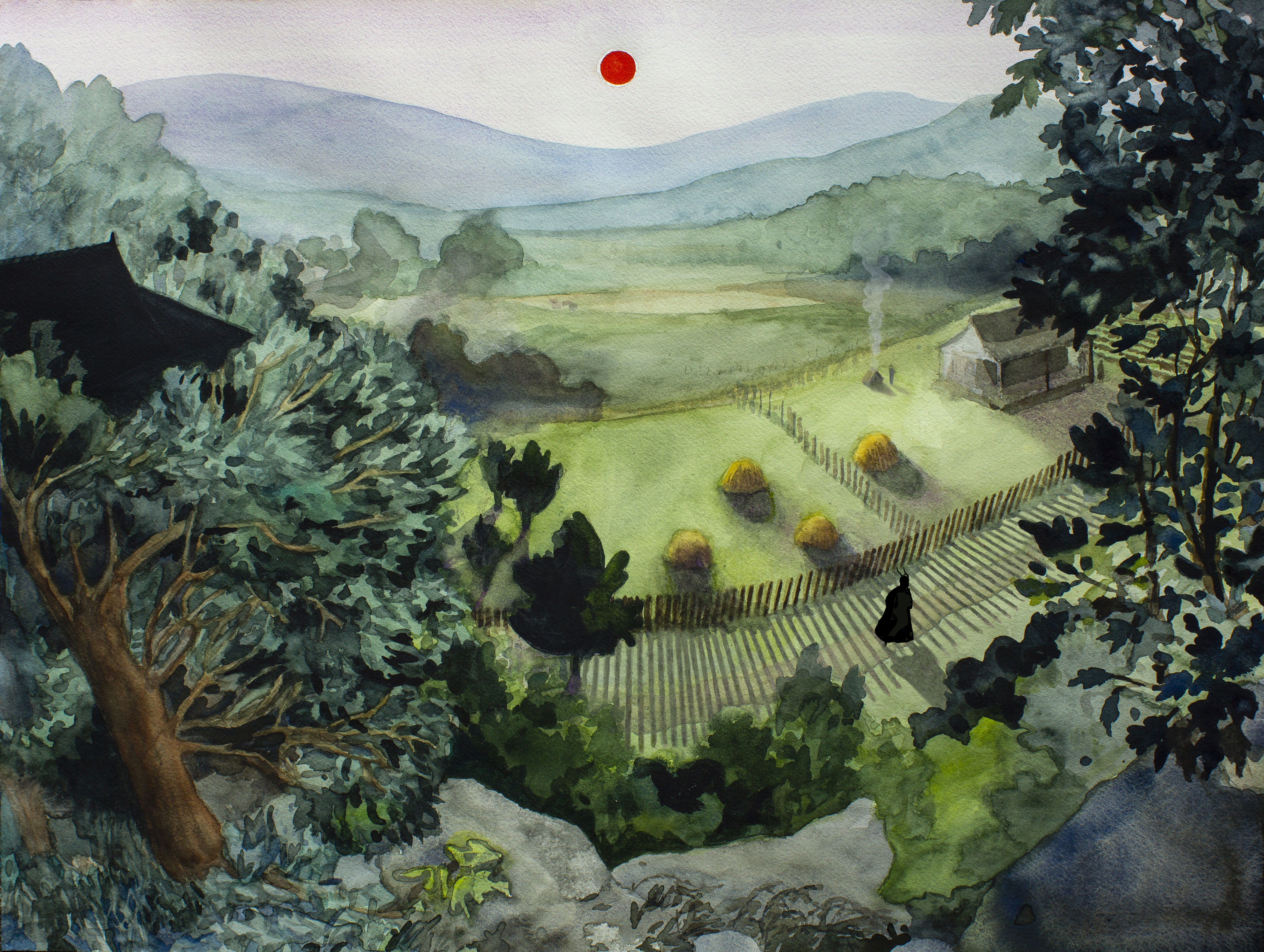 LA MOISSON
2024 . animation, watercolor on cut-paper . 15 minutes



When he arrived in the summer of 1934, J. M. Carrière described Old Mines as "a straggling, quiet little village in the foothills of the Missouri Ozarks, about sixty-five miles south of Saint Louis. Scattered all along the countryside, I found six hundred French-speaking families living in this community."

Carrière sought out the most accomplished storytellers and meticulously transcribed 73 folktales, documenting both the Creoles' worldview and the local French language, rapidly falling out of use. When researchers returned to the community in the 1970s, many of the stories Carrière collected had already faded from memory. Others left an indelible impression, such as Frank "Boy" Bourisaw's

Le Petit Bœuf aux cornes d'or. La Moisson

is an adaptation of this long story about the devil and his neighbor, Petit Jean.

Directed, with paintings, animation, and sound by Brian Hawkins.
---
Supported by grants from ArtsKC Regional Arts Council, the Charlotte Street Foundation and the Spencer Museum of Art, GLAS Animation, and the Puffin Foundation