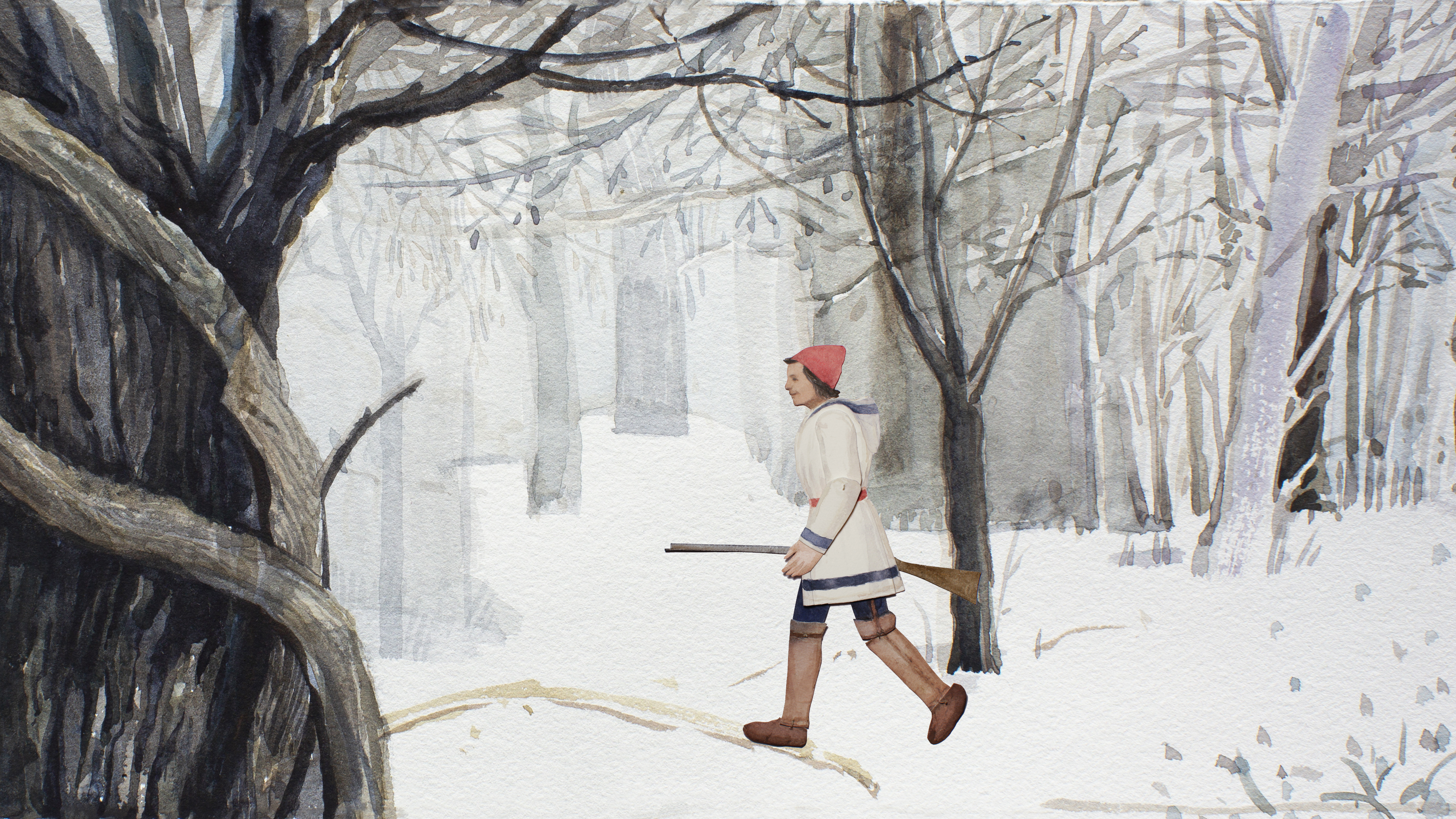 CHASSE GALERITE
2020 | animation, watercolor on cut-paper | 6:19

Chasse Galerite is a passionate hunter whose untamed desire often leads him into trouble. Set in the Illinois Country in the late 17th century, this humorous and imaginative folktale, cherished by Missouri's French Creole community, is told in the local dialect by one of its last native speakers.

Best Animation:
Verona International Film Festival

Best Animated Short:
Cinema on the Bayou Film Festival

Official Selection:
Annecy International Animation Film Festival
Boston Short Film Festival
Brussels Independent Film Festival
Cinema on the Bayou Film Festival
Fest Anča International Animation Festival
Festival International du Film sur l'Art
Francophone Short Films in Harlem
GIRAF 18
GLAS Animation Festival
St. Louis International Film Festival
Verona International Film Festival

Directed, with paintings, animation, and sound by Brian Hawkins.

Told by Pierre Aloysius Boyer on "French in MO, Old Mines"
CA5648, Adolf E. & Rebecca Schroeder Collection, State Historical Society of Missouri.


---
Supported by grants from ArtsKC Regional Arts Council
Charlotte Street Foundation and the Spencer Museum of Art
---